Cognitive Motor Balance Rehabilitation Laboratory Heading link
1919 W Taylor St,
415 AHSB,
Chicago,
Illinois
60612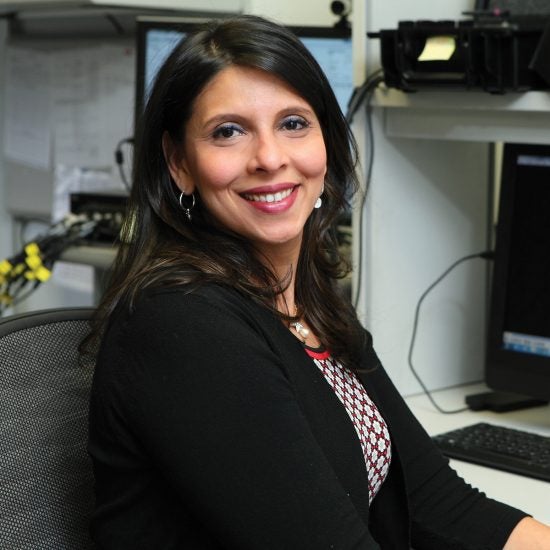 Tanvi Bhatt, UIC Department of Physical Therapy Heading link
Dr. Bhatt is the director of the Cognitive, Motor and Balance Rehabilitation Laboratory and co-director of the Clinical Gait and Motion Analysis laboratory. Her research interest and expertise are in the field of adaptive perturbation training for fall prevention. Her research involves investigating the neuromechanical basis of balance recovery from external perturbations such as slips and trips and subsequently designing intervention paradigms for reducing fall-risk in healthy and pathological populations. Her research interest and focus also lays in examining the effects of alternative cognitive and motor therapies (including virtual reality gaming and dance therapy) for improving impairment, function and participation in community-dwelling people with neurological disorders with an emphasis on stroke survivors.
Contact Tanvi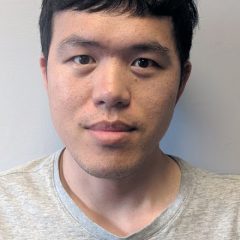 Dr. Wang earned a Ph.D. from the University of Chinese Academy of Sciences. His research interests include the effect of repeated perturbation training on fall prevention for older adults, fall risk prediction based on regular gait pattern and the key factors contributed to slip-induced falls.

|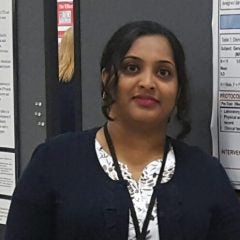 Dr. Subramaniam received her BS in physical therapy from the Tamilnadu Dr.M.G.R. Medical University, and an MS and Ph.D. in kinesiology and nutrition from UIC. Her research interests include determining the efficacy of alternative therapies on cardiovascular functioning, cognitive-motor interference and its effect on balance and fall risk among young, older and neurologically-impaired adults. She is also interested in evaluating the efficacy of translating alternative therapies to long-term home-based interventions.

|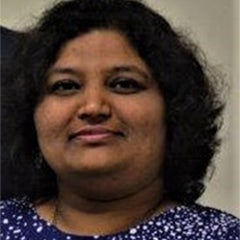 Dr. Kamath earned her BS in physical therapy and MS in pediatric physical therapy from Rajiv Gandhi University of Health Sciences in India, and her Ph.D. in Rehabilitation Science from the University of Florida. Her primary research interests include single and dual-task testing and training in older individuals with and without neurological deficits to explore the impact of aging and neurological conditions on cognition and motor task. She is currently working on examining the effect of cognitive-motor training using interactive gaming devices on balance control and cognition with an aim to reduce fall risk among frail older adults.

|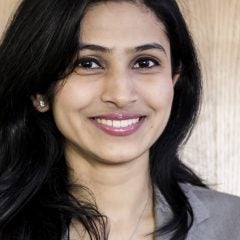 Dusane earned a BS and MS in physical therapy from the Seth G.S. Medical College and K.E.M. Hospital in Mumbai, India. Her research interests include examining the effects of unexpected slip and trip perturbation training on biomechanics of recovery stepping responses and falls among chronic stroke survivors.

|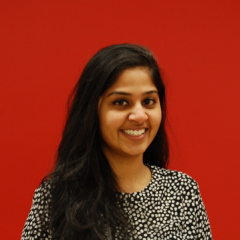 Kannan earned her BS in physiotherapy from Padmashree Dr. D.Y. Patil University in India and an MS in rehabilitation sciences from UIC.  Her research interests include dual-task testing and training among people with stroke and older adults. She is currently working on examining the effects of cognitive-motor training on balance control and cognition with an aim to reduce the risk of falls among older adults with mild cognitive impairment.

|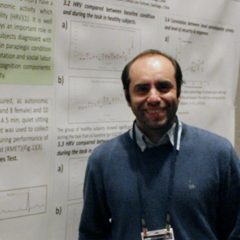 Varas earned a BS in physical therapy and a MS in orthopedic manual therapy from the Andres Bello University in Chile, as well as a MS in biological science with mention in neuroscience from the University of Chile.

|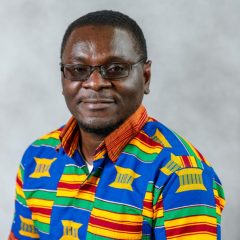 Ofori earned a MS from Southern Illinois University Carbondale and a BS in physical therapy from the University of Ghana. His research interests include the effects of alternative physical activity interventions on memory functions and their effect on balance, fall risk and muscular and cardiovascular functions in young, older adult, and neurologically-impaired populations.

|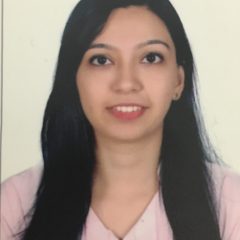 Gangwani earned her BS physical therapy from Manipal University Kasturba Medical College. She joined the team at the start of her master's degree with the perturbation training project in individuals with stroke. Her thesis project focuses on fall risk prediction in individuals with stroke.

|
Deshmukh earned her BS in Physical Therapy from Pravara Institute of Medical Sciences, India. Now she is pursuing a Masters in Rehabilitation. Currently working on a research project focusing on the characterization of the cardio-ankle vascular index in different patient populations including stroke patients as well as patients with cardiovascular disease.

|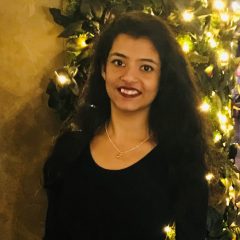 Kulkarni earned her bachelor's from Terna Physiotherapy College Navi-Mumbai. She is currently helping in the lab with the data analysis, tracking, and screening of the participants for various projects.

|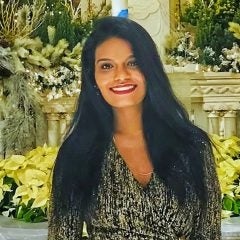 Wilson earned her Bachelor of Physiotherapy degree from Terna Physiotherapy College, Mumbai. Her research interests include fall risk prevention in older adults. Currently, her project focuses on fall risk prevention in frail older adults using CogXergaming and Matter of Balance.

|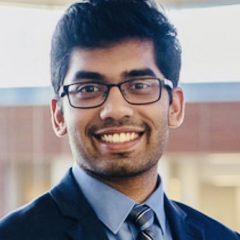 Jain earned a BS in molecular and cellular biology from The University of Illinois at Urbana-Champaign. He plans to attend medical school in the fall in hopes of becoming a physician. Jain is currently is assisting in data analysis and coordinating the maintenance of the laboratory.

|