Dance-based exergaming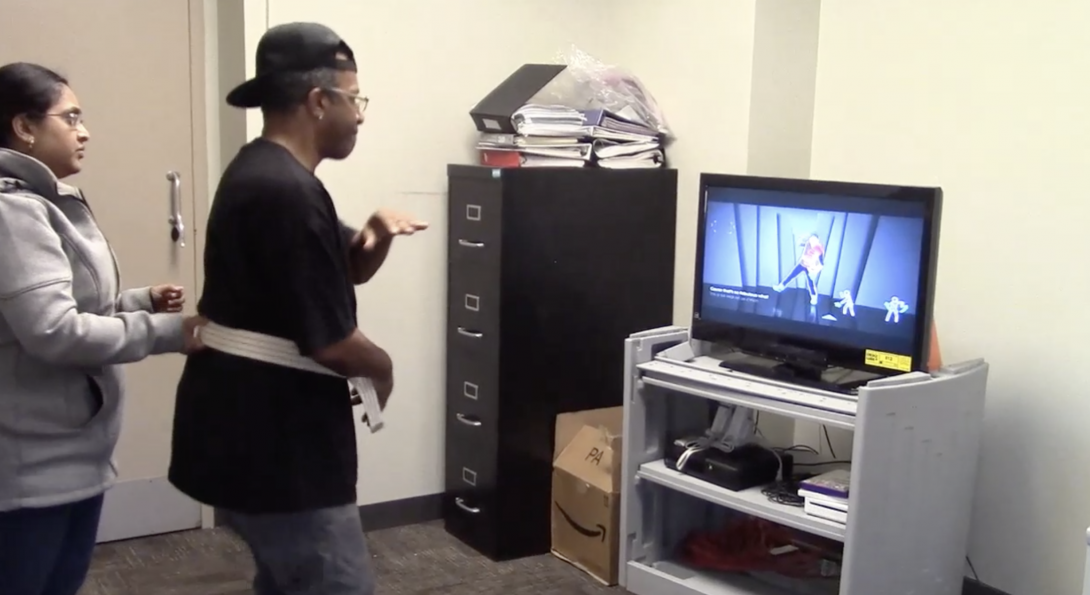 This project aims to evaluate the feasibility to provide a holistic rehabilitation approach by way of dance. The goal of the study is to focus on motor, cognitive and cardiovascular function in an attempt to increase physical activity and community ambulation among older adults with mild cognitive impairment and chronic stroke.
American Heart Association:19POST34370034
"Virtual reality-based dance training to increase motor control, cardiovascular fitness and cognition".
Principal Investigator: Savitha Subramaniam
Ofori, E. K., Subramaniam, S., Wang, S., & Bhatt, T. (2019). Kinematic analysis of dance-based exergaming: effect of song pace on center of mass and joint mobility. Journal of physical therapy science, 31(9), 708-716.
Sampaio, L. M. M., Subramaniam, S., Arena, R., & Bhatt, T. (2016). Does virtual reality-based kinect dance training paradigm improve autonomic nervous system modulation in individuals with chronic stroke?. Journal of vascular and interventional neurology, 9(2), 21.
Subramaniam, S., & Bhatt, T. (2015). Does a virtual reality-based dance training paradigm increase balance control in chronic stroke survivors? A preliminary study. Int J Neurorehabilitation, 2(185), 2376-0281.
Subramaniam, S., & Bhatt, T. (2019). Dance-based exergaming for upper extremity rehabilitation and reducing fall-risk in community-dwelling individuals with chronic stroke. A preliminary study. Topics in stroke rehabilitation, 1-11.