Fall prevention in stroke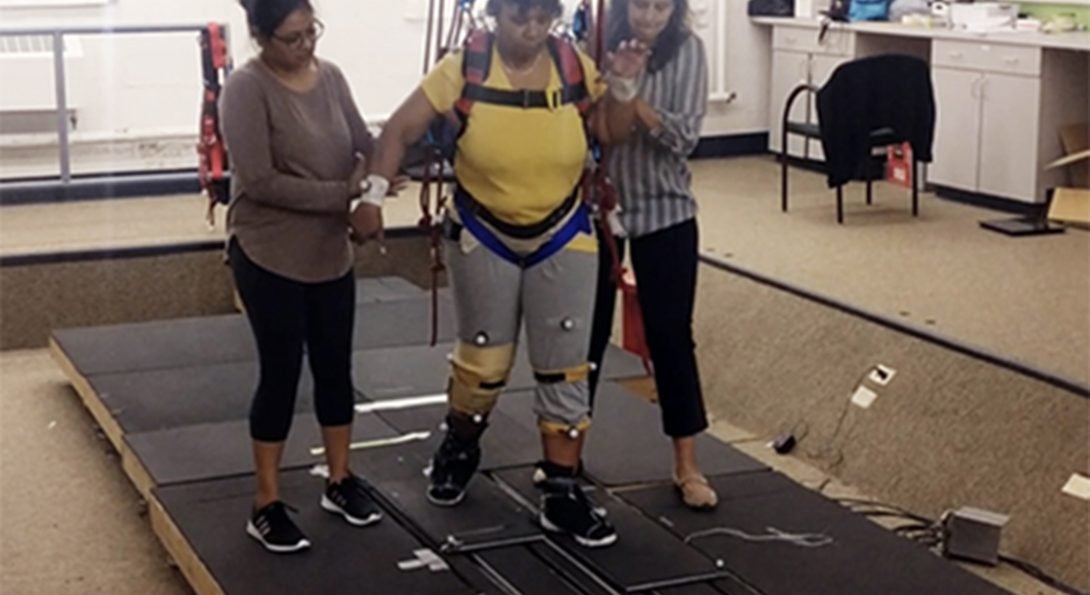 This project examines the effects of over ground perturbation training during walking with the goal of exploring adaptive changes induced in the postural stability and incidence of laboratory falls in chronic stroke survivors. The project further investigates the retention of acquired fall resisting skills and its translation to real-life falls.
"Perturbation training for enhancing stability and limb support control for fall-risk reduction among stroke survivors".
Funding agency: NIH/NICHD
Grant number: 1 R01 HD088543-01A1
Principal Investigator: Tanvi Bhatt
Bhatt, T., Dusane, S., & Patel, P. (2019). Does severity of motor impairment affect reactive adaptation and fall-risk in chronic stroke survivors?. Journal of neuroengineering and rehabilitation, 16(1), 43.
Dusane, S., Wang, E., & Bhatt, T. (2019). Transfer of reactive balance adaptation from stance-slip perturbation to stance-trip perturbation in chronic stroke survivors. Restorative Neurology and Neuroscience, (Preprint), 1-14.
Gangwani, R., Dusane, S., Wang, S., Kannan, L., Wang, E., Fung, J., Bhatt T. Slip-fall predictors in community-dwelling, ambulatory stroke survivors. Physical therapy journal (under review).